Advisory
Lothlorien Wines
"We grow and produce award winning Produce Certified Organic Feijoa Wine. We established our winery in 1993 and until recently our product sold itself. Then in 2013 we found ourselves having to promote, market and sell our wine – with little experience in this."
Advisory
"We worked with BuyPure NZ to develop our ability to meet the changing market. This included reviewing company structure, accounts, products and operations. As a result we received business coaching and training at both governance and strategic levels. We still have a lot of work to do but now have a clear path and the understanding to achieve our goals."
---
Love Cake
"We create delicious baking mixes that are free from gluten, dairy, soy and nuts, with egg free options. We revolutionized the organic cake mix market in 2006 with a superior product that is unbelievably delicious. In 2010 we complemented our organic range with a natural range of all natural and allergen free baking products. Love cake is recognized as market leader in the baking category."
Advisory
"We have had a relationship with BuyPure NZ for a number of years. Initially they helped us with business mentoring, finding our strengths and weaknesses, helping us to formulate strategies and pathways to grow our business."
---
Preparation meeting for the establishment of the Asian Regional Organic Alliance: Jun 2012
Asia is an emerging economic powerhouse with diverse eco-types and markets but it is still the home of some of the world's poorest farming families. How leaders of the region self-organise to co-ordinate growth and demand whilst meeting local needs and ensuring the principles and practices of Organic system approaches prevail is considered.
Advisory
Buy Pure's role included:
Assistance with participatory processes, decision making and record keeping
Strategic advance on impact of decisions made and global trends
Proxy position of Taiwan during the absence of its representative
Outcomes & Benefits
Formation of IFOAM Asia with active working group
Critiquing of outcomes and strategic direction
On-going support and assistance with publications
Although this meeting took place in June 2012, Buy Pure's involvement in the initiative is ongoing.
---
Situation analysis for Grow Wellington: Apr 2012
Our challenge was to work with a regional economic providing agency to assess local businesses readiness for exporting.
Advisory
Deliver training and provide one-on-one strategic assessment of participant's ability and capacity to export
On completion provide an agreed summary of learning – charting preparedness.
Outcomes & Benefits
On completion participants were able to:
Assess their company's current situation with clarity and conclude whether or not they were ready for export
Articulate a preferred future and the next steps in achieving their goals
Develop an action plan for current of future market entry
---
Global Organic Market Access (GOMA)—NZ ambassador to IFOAM, UNCTAD and FAO: Feb-Jul 2012

There are attempts internationally to move away from harmonisation of organic standards and to move towards equivalence. NZ is recognised internationally as an important participant especially in its relationship through the Pacific and Asia. The challenge was to communicate these changes and opportunities to authorities and the Organic community.
Advisory
Educate NZ authorities about the history, objectives and activities of the GOMA Project
Advocate for harmonisation and equivalence among governments in the most efficient manner.  How we respond to the Australian model.
Inform NZ authorities about the Pacific Organic Guarantee System (POGS) and explore how to recognize it. Report back to the GOMA project.
Report other analyses, especially the state of NZ equivalence negotiations and opportunities, and suggest how to engage NZ in the global prospect for organic trade efficiency.
Outcomes & Benefits
Collaboration of meetings with authorities and leading organic authorities in NZ and through the Pacific
Multiple publications that explain GOMA's intent and progress of communications with authorities
Reporting to IFOAM, UNCTAD and FAO of progress and strategic next steps
---
Mahinga Kai: Aug-Dec 2011
Te Rūnanga o Ngāi Tahu in partnership with Oxfam used an innovative approach to revitalizing its asset base through utalising tribal land and its biggest asset, human resources. Its strategy was to focus on the hapu /regional. The concept was strong and required revision after initial development.
Advisory
Critique,  review and advise:
the development and need of standards
design of path to market strategy to date
distribution channels
business model
Outcomes & Benefits
Buy Pure/Organic Systems provided empathy and expertise to early adopters. Our critique identified several key issues that have enabled constructive ongoing dialogue.
Our approach was in sync with tribal needs, ebbs and flows and enabled their time frames to lead while applying appropriate consideration.
Markets and international trends were shared and confidence provided.
---
Strategic Business Review for Sunset Coast Organics Ltd: Jun 2011
This company had a good history but was experiencing limited growth. It required strategic advice covering field operations through to branding and sales.
Advisory
Provide a critique of past and current business practice and company viability
Provide analysis of prospects and opportunities for growth
Clarify objectives
Outcomes & Benefits
Clarification of current situation
Provision of realistic options and clear next steps
Follow through on agreed tasks
Ongoing support
---
World Organic: May-Aug 2011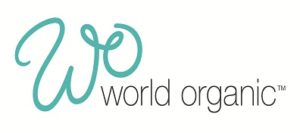 "World Organic worked with Organic Systems/Buy Pure over the last few months while Brendan and Roger guided us through the process and reality of exhibiting at the Sydney Organic and Green Expo, early August 2011.
Advisory
"From the beginning they were a pleasure to work with, helping with the fundamentals of getting ourselves booked in to the show, reviewing our aims and aspirations and making introductions to key Australian industry leaders before the show.
"During the Expo we were well supported – we had someone whose advice we could trust when we had questions or opportunities that needed discussion.
"The show was a great success for us and without the encouragement and support of Organic Systems/Buy Pure we may well not have participated. Organic Systems/Buy Pure is great team to be associated with for those within the natural industry who are looking for friendly and experienced advice when on the road to export."
---
Path to Market Australia: Apr-Aug 2011
Buy Pure/Organic Systems worked with New Zealand Trade and Enterprise (NZTE) to support and enable export-capable companies to fast-track their Australian market strategy.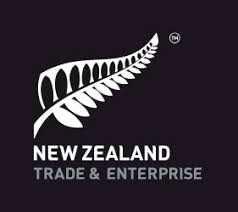 Advisory
Assist in developing a sound market entry strategy for Australia
Provide professional feedback to participants on their company, sales pitch and Australian strategy
Provide guidance on building capability and export readiness to participating companies
Assist companies in developing and assessing in-market contacts for future sales/distribution agreements in Australia
Outcomes & Benefits
A sound foundation for development of market entry and development strategy for Australia
Access to tailored training workshops to develop capability and strategic planning
Market expertise from NZTE staff and other industry experts
Networking with like-minded exporters in the organics, natural and green sectors
Expert panel assessment to provide feedback on sales pitch and strategy
One-on-one coaching and mentoring from successful entrepreneurs
---
International Forum of Organic Recreation Environments: Mar-Sep 2011
This was the first conference of its kind in the Southern Hemisphere. Buy Pure/Organic Systems was able to broaden the brief to include all recreational environments and public spaces, not only golf.
The client was Nan Pao Golf Country Club, Ming Dao University, Taiwan, in partnership with National Chung Hsing University, Tainan City Government, Association of Taiwan Organic Agriculture Promotion, International Federation of Organic Agriculture Movements, Golf, Association of the republic of China, Senior PGA of Taiwan.
Advisory
Keynote speaker to the event: " Recreating our Humanity – Designing total environments"
Provide innovation, guidance, access to international speakers and practical solutions
Provide cultural assistance to first time Asian visitors
Outcomes & Benefits
Conference was a success
Networks were made
Expertise and best practice shared
Business opportunities made
---
Training—Terraquaculture: Sep 2009
Working in partnership with Watershed Systems Ltd, we developed and tutored a professional training programme integrating traditional knowledge into practical skills based learning in:
Rural skills and team capabilities
Reading landscapes and mapping watershed habitats
Evaluating, modelling and monitoring land resources
Enhancing watershed systems through the role of ecostructures
Aligning practitioner skills and capabilities with property prospects
Outcomes & Benefits
Ensured critical information and skills were disseminated to a wide community of interest
Ensured programme was profitable
---
Great Barrier Island Composting Feasibility Study: Aug-Nov 2009
This small, remote island  was challenged with a deceasing ratable population and high unemployment coupled with a five-fold increase in population over the holiday period was seeking a viable financial , social and cultural solution.
Advisory 
Undertake extensive analysis of the situation from on site visit and in-depth interviews
Investigate current waste streams and measure their quantities
Assess the viability of on-island composting solutions
Assess on-island market for compost
Outcomes & Benefits
Strategies and options made available
Next steps identified and agreed to
---
Pacific Growers Export Partnership: Jun 2009-May 2010
Working on behalf of client FairMatch Support (Netherlands) and partners Sevaly Sen Consultants and African Pacific Ltd, Buy Pure/Organic Systems developed and built a foundation for implementing the PGEP.
Advisory
Country-specific analyses of trade bottlenecks and solutions to overcome them
A conceptual design of PGEP information system
Development of the implementation phase and identification of potential donors
Outcomes & Benefits
Base data on pacific partners completed
Strategic advice on the development of certification systems provided
Future funding secured
Implementation phase started
---
Regional Food Economy Strategy: Apr 2009-Feb 2010
Buy Pure/Organic Systems identified and detailed how a regional food economy affects decision in the 21st century for sustainable regional development and growth.
Advisory
Initiating concept with presentations to Council
Researching and writing founding document
Outcomes & Benefits
Early adopters to international trend
Base document disseminated widely for ongoing discussion
---
Workforce Organic: Feb 2009
Start-up project with Workforce Auckland, an industry organisation with little knowledge of organic production systems wanting to create its own product (Oakdale Organics Ltd) while aligning its own vision and values to organic ones.
Advisory
Guidance and advice to WFA and its staff in incorporating an organic certified seedling and gardening business into the organisation's capability
Fortnightly practical advice and scheduling on organic vegetable production and environmental management
Providing practical strategic leadership, training and planning to guide WFA's management and team leaders
Introductions and partnership management with strategic partners and ongoing advice
 Outcomes & Benefits
New product developed
Certified Organic to standards
Senior management roles identified, staff employed and succeeding
Improved health and well being of staff
Strategic partnerships initiated and relationships maintained
---
Oceania Pacific Organic Forum: Jun 2006
Working in conjunction with partners Te Waka Kai Ora, Pacific Organic and Ethical Trade Community, Organic Federation of Australia, Pacific Island Trade and Invest, BioGro NZ and Organics Aotearoa New Zealand, Buy Pure/Organic Systems helped develop a platform to bring together leaders of the region to discuss issues of regional importance, share issues of concern and identify methods of deeper collaboration.
Advisory
Initiate, develop, lead, facilitate and report on critical regional issues
Provide guidance and process to developing a processes of engagement
Outcomes & Benefits
Increased awareness of the impacts of regional geo-political decisions
Enhanced understanding amongst leadership of each other's needs
Developed awareness of potential cooperation